Roanoke College – Salem, VA
On July 13th – 15th, 2022, Rev. J. Randy Myers & Rev. Lois Carter headed to the beautiful campus of Roanoke College in Salem, Virginia for the Virginia Synod's combined events ("Power In the Spirit" and "Worship & Service Celebration"). This was the first in-person gathering in two years for the Lutherans. Our displays were in Olin Hall, and our neighbors were enCircle, Melissa Leecy, Norma Fredrickson, Studio Three 17 fibergig, Caroline Furnance, Lutheran Theological Seminary, and a few more. Down the hall was a Meditation Chapel and praise & worship in the theater. Salem has some breathtaking scenery, especially the campus with its view of the mountains all around. A special thanks to Rev. John Wertz, Rev. Kelly Derrick (Assistant to the Bishop), Pastor Collen Montgomery, and to Bishop Robert Humphrey for their hospitality at these special Lutherans events.
On the first day we set up our table display (with our new orange and black runners). We received so many likes and positive comments about our colors. GraceInside really "stood out", and this allowed us to fellowship with individuals that didn't know that the Lutherans were one of our founders (and continue to be one of our faithful funding partners). What a conservation we get to have whenever someone asks this question: What do ya'll do? It's powerful when we share that we have 33 Chaplains in 42 state prisons (ministering to nearly 24,000 incarcerated men and women). And we always share that YOUR support helps keep our Chaplains sharing Jesus' love and ministering to the least of these.
Edith Blake, author, displayed her gift of poetry:
Illumination
Inspired to create joy
Light the path to Christ
Love one another
United as one
Made from the heart
Invest your time
Nurture sense of purpose
Act for those less fortunate
Tell the Good News
Install the love of God
Open yourself to hear God's call
Nourish your soul.
(Keying Into Something, Acrostics of Edith Blake, Wider Perspective Publishing, Hampton Roads, VA 2021)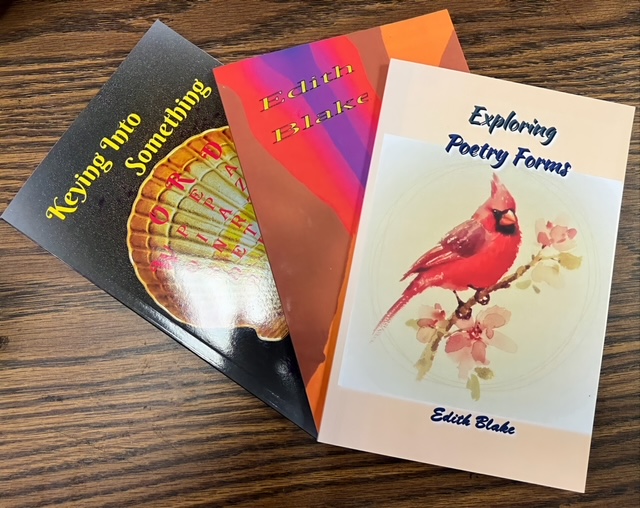 This is what GraceInside Chaplains do every single day. They illuminate the lives of hurting people by demonstrating love, joy, and openness. This is a true gift from God – when you can invest your time in someone that you don't even know. It's a true calling from our Heavenly Father when you invest your life in a ministry that many others think are beneath them. We pray that you enjoyed Ms. Blake's beautiful and powerful poetry.