Staff & Board of Trustees

Religious Advisor/DOC Liaison
Bernie works full-time at the Virginia Department of Corrections headquarters in Richmond, VA where he serves as Religious Advisor to the Department of Corrections and as a liaison between GraceInside and the department. As Religious Advisor Bernie reviews and researches offender requests for recognition of new faith groups, requests for faith objects, literature, etc. Bernie submits recommendations to the DOC's Faith Review Committee (FRC). Bernie is a preeminent expert in the management and observances of faith groups approved to meet in prisons across Virginia and the entire nation. He ensures that the DOC and GraceInside chaplains observe the requirements of RLUIPA (Religious Land Use for Incarcerated Persons Act), a major federal statute. He also helps train new chaplains in the beliefs and practices of various faith groups and on DOC policies and procedures.
Bernard.Morris@vadoc.virginia.gov                                                                                                                                804.243.5321 Cell
The GraceInside Board of Trustees is made up of representatives from our denominational partners and community members at large. 
Board Members are elected to one three-year term and may serve two successive terms.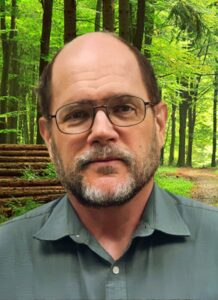 Officers
Rev. Dr. Wm Eric Jackson, Chair (Pastor, Fourth Baptist Church, Church Hill)
Mrs. Pat F. Carrawaino, Vice-Chair (Member of Atlee Baptist Church)

Rev. Samuel Moore, Treasurer ()
James T. "Jim" Bailey, Esq., pro bono Counsel (Partner, Williams Mullen)
Members
Mrs. Emily A. Bailey, Representative of BGAV (Baptist General Assn. of Virginia)
Mr. James V. "Jim" Beale, Member-at-Large (former DOC Warden, member of Courtland Baptist Church)
The Rev. Deacon Christine Garcia, Representative of the Episcopal Diocese of Virginia
(Vacant), Member-at-Large (Episcopal Diocese of Virginia)
Rev. Marilyn A. Heckstall, Representative/Liaison of Bishop Sharma Lewis, VAUMC
(Vacant) , Representative, Catholic Diocese of Virginia (Director, Office of Social Ministries)
The Rev. Dr. Carla Lightfoot, Member-at-Large (Pastor, Angel Visit Baptist Church)
Mrs. Marilyn McCarty, Representative of BGAV (Baptist General Assn. of Virginia)
Ms. Wenda Singer, Member-at-Large (Huguenot UMC)
Mr. Lindell Tinsley, Member-at-Large ()
Bishop Barry P. Winston, Member at Large (   )