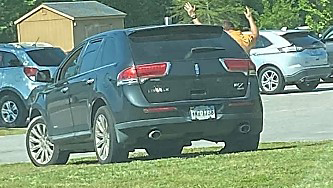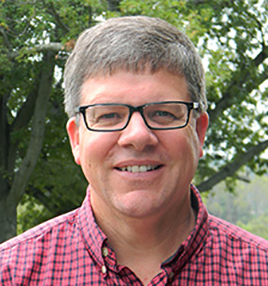 The onset of COVID-19 hit everyone hard, but it was especially difficult for the incarcerated. No family visits, no educational/vocational/treatment programs, no religious services, and very restricted movement made a difficult situation even more unbearable. One man in particular was ecstatic to be released from Indian Creek Correctional Center (in the Chesapeake area of Virginia) in the middle of the pandemic. While incarcerated, he had long served as a Chaplain Assistant for GraceInside's Chaplain Calvin Corbitt, who has been serving as Chaplain at ICCC for over 20 years!
Inmate Rick had spent more than 24 years of his life in and out of prison, but now he was finally home! This time he was determined that his faith would help him stay on the right track and out of prison for good! He felt the strength and resolve that had been instilled in him by Chaplain Corbitt and by the many faithful religious volunteers from local churches who came to minister to him over the years. Rick was also excited and thankful that he lived near Hickory Ridge Community Church, which happens to be pastored by none other than Chaplain Corbitt!
However, Rick faced several obstacles upon his release from prison.  He knew that most churches were not open or meeting in person during COVID.  And even if churches were open and meeting, he didn't have a car or a driver's license!  Then he heard about a pandemic-driven phenomenon called Drive-In Church, and he also found out that Hickory Ridge Community Church was holding these kinds of outdoor, drive-in services.  Well, Rick was absolutely determined that he was going to start off his new life on the outside by going to CHURCH, so he asked his adult son Tom to drive him to Hickory Ridge.  This amazing opportunity to worship from the safety of a car – out under the open skies and under the leadership of his own beloved Chaplain Corbitt – warmed Rick's heart, touched his soul and assured Rick that his faith in and walk with Christ was going to take him forward into a new and better life.  Rick now knew for sure that he would be able to continue to grow in his faith.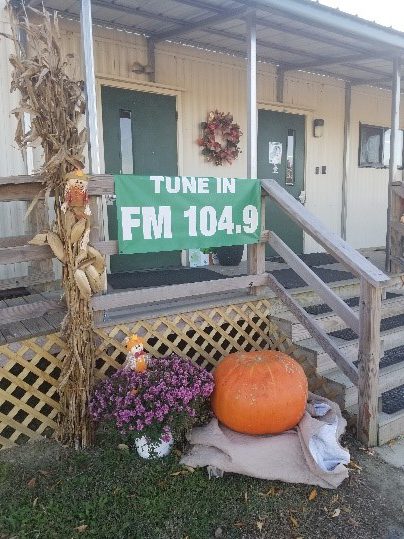 Rick's son Tom was also impacted by this unique experience. He had never seen his Dad so happy and at peace. Tom's eyes welled up with tears as he watched his Dad step outside of the car, raise his hands in worship, and sing praises to the Lord at the top of his lungs. Who was this NEW MAN that had come back into his life after all of these years??? After that, Tom drove Rick to Hickory Ridge each and every Sunday, where they could both hear the Word of God preached and be taught in a down-to-earth way that they could understand and apply to their lives. If it was too hot or too cold, they could stay in the car and tune in to the service on the car radio!
What's more, quite a few of the correctional STAFF members that work at Indian Creek Correctional Center also regularly attend Hickory Ridge's Drive-In Church. How strange and yet joyous it was for Rick to look around the parking lot and catch glimpses of these DOC staff members, smiling and waving at him and even giving him a "thumbs up"! You see, GraceInside Chaplains don't just minister to inmates; they have amazing opportunities to minister to correctional staff and their families, too! Talk about bringing LIGHT into DARKNESS!!!
---
YOUR special Christmas donation to GraceInside – along with your regular support throughout the year (in amounts large or small) – helps our ministry to keep sending caring, dedicated Servants of God like Chaplain Corbitt into our state prisons. We now have 34 Chaplains serving at all 42 Virginia state correctional facilities, reaching and ministering to the spiritual needs of nearly 25,000 incarcerated men and women. What a mission field! Thank YOU for being a part of our "GraceInside Family" – and for helping us to keep bringing LIGHT INTO DARKNESS!!!