Our very own Chaplain Jerusha Moses has had a journey of hardship, but God had a purpose for her life. A little introduction on Jerusha Moses: Jerusha is from India. Her grandparents worked as prison administrators and institutional wardens. Her parents served as medical missionaries and pastors.
As young teens, both Jerusha and her little brother contracted typhoid and jaundice, and Jerusha almost died. Jerusha believed that the Almighty had healed them both because they were Christians. But she had no idea what was coming down the road for her later in her life. While she was still a teenager, her father passed away swiftly and suddenly from cancer. Then her one and only sibling, younger brother Daniel drowned at sea.
Jerusha married an Indian pastor-in-training, and his VISA helped to open the door for the family to move to America (specifically, to Virginia). Jerusha loved learning, was awesome in languages, earned several degrees and even served as an adjunct professor at VCU. Then her baby girl Meesha was diagnosed with a rare children's cancer and only survived through bone marrow transplants and other experimental treatments. After making it through that terrifying ordeal, Jerusha's marriage fell apart. She then had to struggle over both the issue of shared custody of her daughter and of trying to obtain her citizenship in the U.S. so as not to be forever separated from Meesha. Jerusha couldn't help but question why so much tragedy had befallen her throughout her life. Nevertheless, her faith remained strong, and she continued to believe that God had a plan for her life. She received a scholarship from the Virginia Baptist Foundation (VBF) that allowed her to attend seminary and earn her Master of Divinity (M.Div.) degree. She also became an ordained minister! Then God provided Jerusha with TWO exciting ministry opportunities (that she continues to serve in today, and that will hopefully help her obtain full citizenship). One was a position as a Minister to Children & Families at a Richmond area church. And the other was to come on as a Chaplain with GraceInside – first in part-time position at Greensville Correctional Center (GRCC) and then to Fluvanna Correctional Center for Women (FCCW – the state's largest women's prison). She now services full-time at FCCW.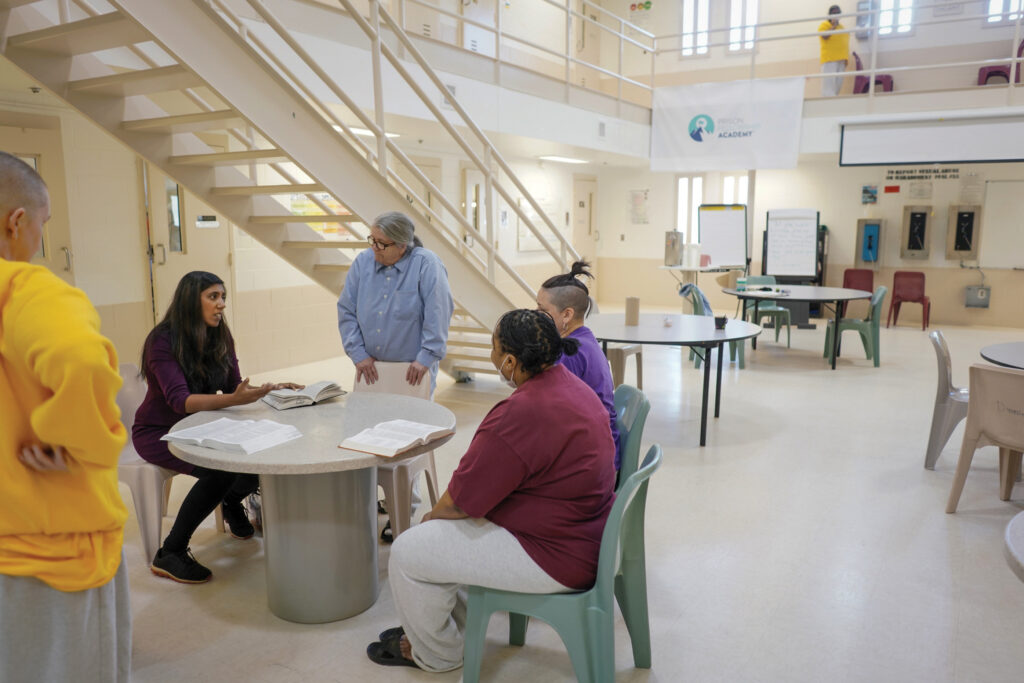 When Chaplain Moses first entered our state prisons, she wondered what she could possibly offer to these lonely, desperate women and men. She says that the HUGE problems that they faced in their lives made her own problems seem much smaller. As she began to (and continues to) minister to the inmates, God actually brought healing to her and strengthened her faith. The Holy Spirit put in her spirit a tremendous sense of HOPE and LIGHT. Even with the grief and loss she has experienced in her life, Jerusha says that she sees miracles every day and that helping the women at FCCW (often one small step at a time) continues her own healing process and inspires even more hope and faith in her heart.
NOTE: We at GraceInside offer our heartfelt thanks to writer Lynn Kirk and photographer Jay Paul of the Virginia Baptist Foundation for their recent wonderful article that features our very own Chaplain Jerusha Moses of Fluvanna Correctional Center for Women!
Watch the video about Jerusha's story that the VBF produced: