They say that all good things must come to an end! Chaplain Michael Blythe (who served at Greensville Corr. Ctr. – S-1 Cluster to a number of years and more recently at Halifax Corr. Unit and at Baskerville Corr. Ctr.) left our ministry as of July 31st, 2022. Chaplain Blythe has been called to shepherd his church parishioners full-time. We would like to wish him the very best in his journey. Michael: "Thank you for your years of faithful and fruitful service with GraceInside. You will be greatly missed!"
We also say farewell to Chaplain Dawson Bailey (who served with GraceInside for a short time – at Deerfield Corr. Ctr.). Dawson has also gone full-time as the Executive Pastor (and Interim Pastor) at his church. We wish him every good blessing!
GraceInside has joined three state correctional facilities in Southside Virginia together as one "field" that will be served by one Chaplain.  The facilities are: Lunenburg Corr. Ctr., Baskerville Corr. Ctr., and Halifax Corr. Unit.  We are referring to this field as the "Southside Prisons."  We are in the process of hiring a new Chaplain for this position/field and should have news to share soon.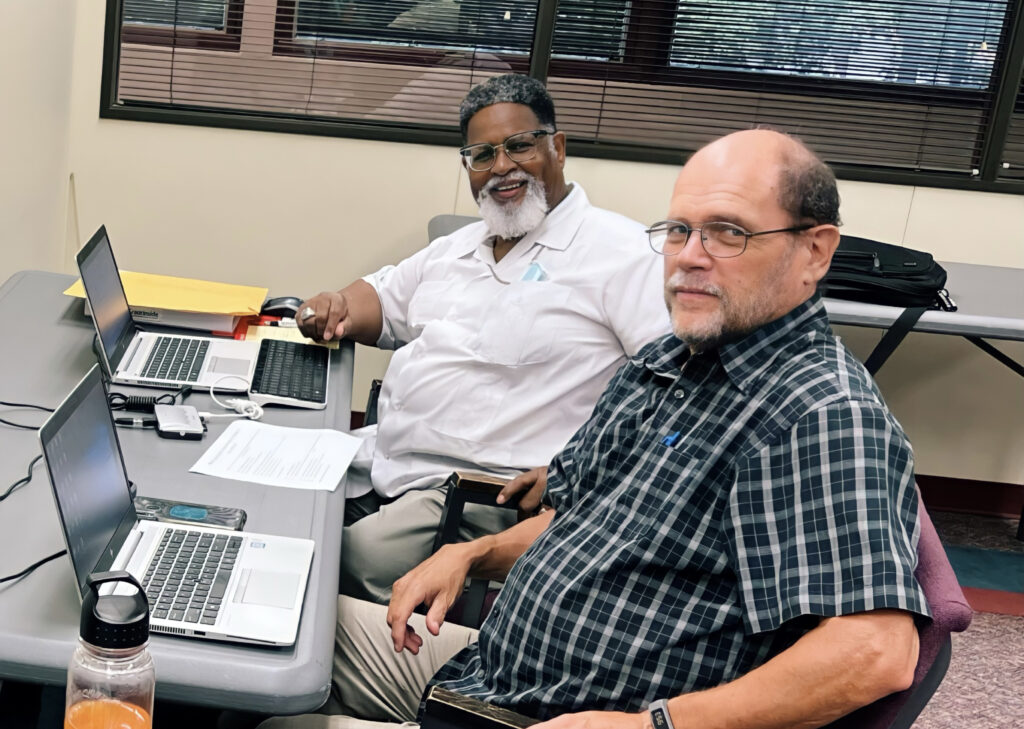 We are thrilled to welcome Chaplain Hasan Zarif to the GraceInside family (as our new Chaplain at Greensville Corr. Ctr. – S-1 Cluster). Chaplain Zarif is no stranger to corrections or to correctional ministry.  He began his already long correctional career as a Case Worker for Virginia CARES many years ago.  He went on to be a key member of the Reentry Program at Goodwill of Central Virginia (where he served for many years, specializing in helping disabled inmates by providing medical equipment upon their release). Chaplain Zarif had also done Religious Volunteer work in numerous DOC facilities over the years (preaching, leading Bible studies, assisting Chaplains with pastoral care, etc.).  Then a number of years ago Hasan served (twice) as an Interim Chaplain at the (now closed) James River Correctional Center in Goochland, Virginia.  Hasan also coordinated the Veterans Group at JRCC, and the inmates helped raise funds to assist Kevin Cole (who had been wounded at Battery Park). Additionally, Hasan filled in and served as an Interim Chaplain at numerous other facilities over the years (including Nottoway Corr. Ctr., Greensville Corr. Ctr. and VCCW).  And now at last we are blessed to have Chaplain Hasan Zarif coming on board as a regular, ongoing member of our GraceInside Family!  He has just completed all of the mandatory DOC training, and he now begins serving as the Chaplain for Greensville Correctional Center (S-1).  Chaplain Zarif has also already done some one-on-one training with Religious Advisor Bernie Morris and with Office Manager Lee Hargrave.