by Chaplain Nick Meyer, Coffeewood Correctional Center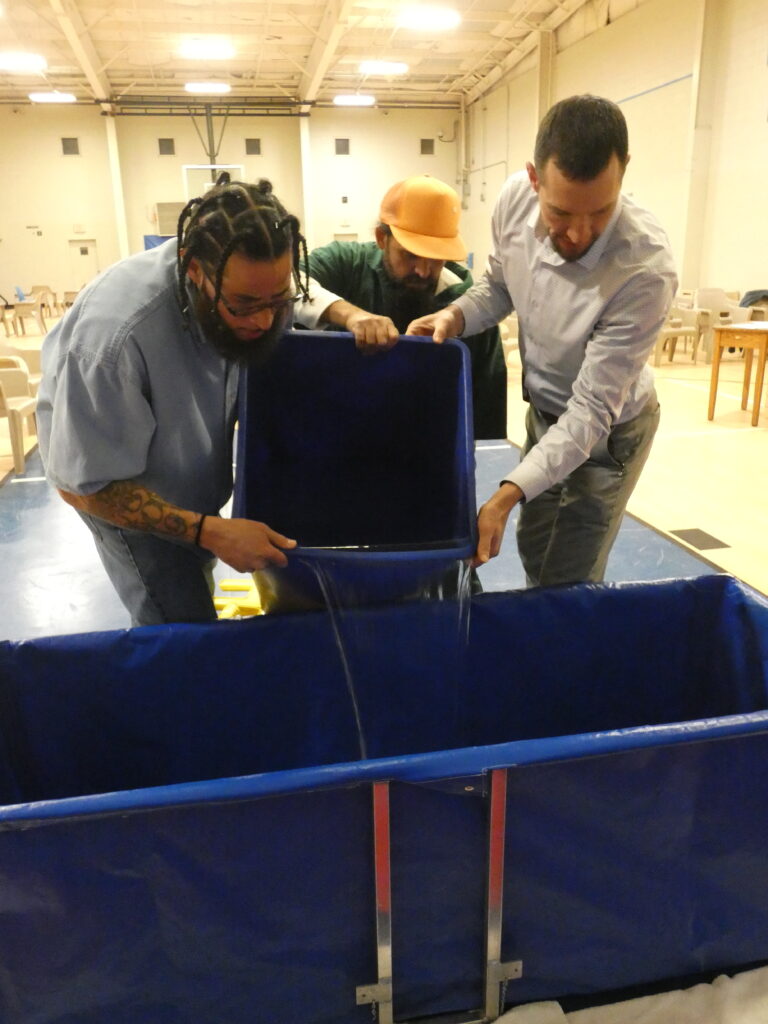 In October 2022, some inmates from the Spanish church group approached me to ask about getting baptized. I coordinated with a couple of volunteers who brought a 12-part teaching on baptism for the full church, approximately 30-40 inmates. By January 2023, they had finished these catechism classes and on January 27, six brothers were baptized during a Friday evening church service. We have a temporary baptismal pool that can be set up and filled with water for baptisms. So there, in the middle of the prison gym, inmates were asked a set of questions publicly before the church: "Have you come to believe that Jesus Christ is Lord? Do you submit to him and will you follow him? Have you repented from sin and renounced evil in all its forms? Will you proclaim the Good News of God in word and deed?" Each of them were then helped into the water and baptized in the name of the Father, the Son, and the Holy Spirit. The church gathered in a circle around them and we all clapped and proclaimed "hallelujah!" after each came forth from the waters.
What a gift to witness the saving love of God at work in the lives of these six brothers. As a GraceInside chaplain, it is our supreme privilege to nurture the faith and hope of the men and women in Virginia's prisons. It's humbling to know that each and every one of Virginia's 42 correctional facilities is supported by one of the chaplains in our GraceInside family. Occasionally someone I have connected with will transfer to a different prison, and I can always tell them with confidence, "Don't forget to reach out to your new chaplain! All of us work for GraceInside and no matter where you land, one of our chaplains will be there for you."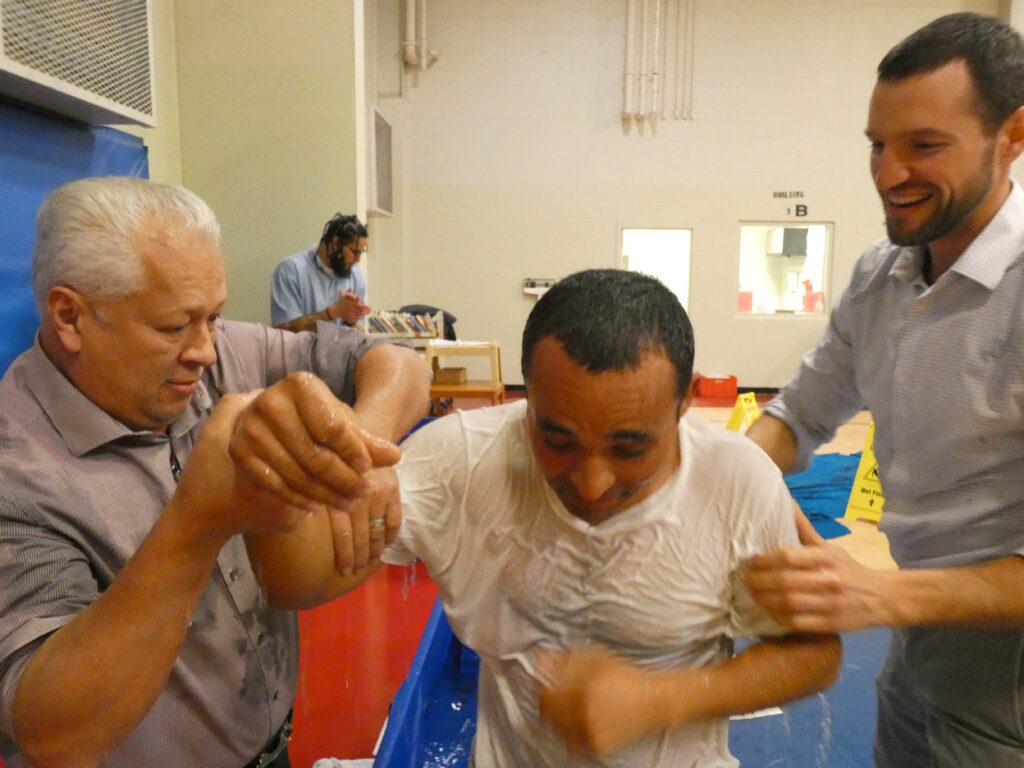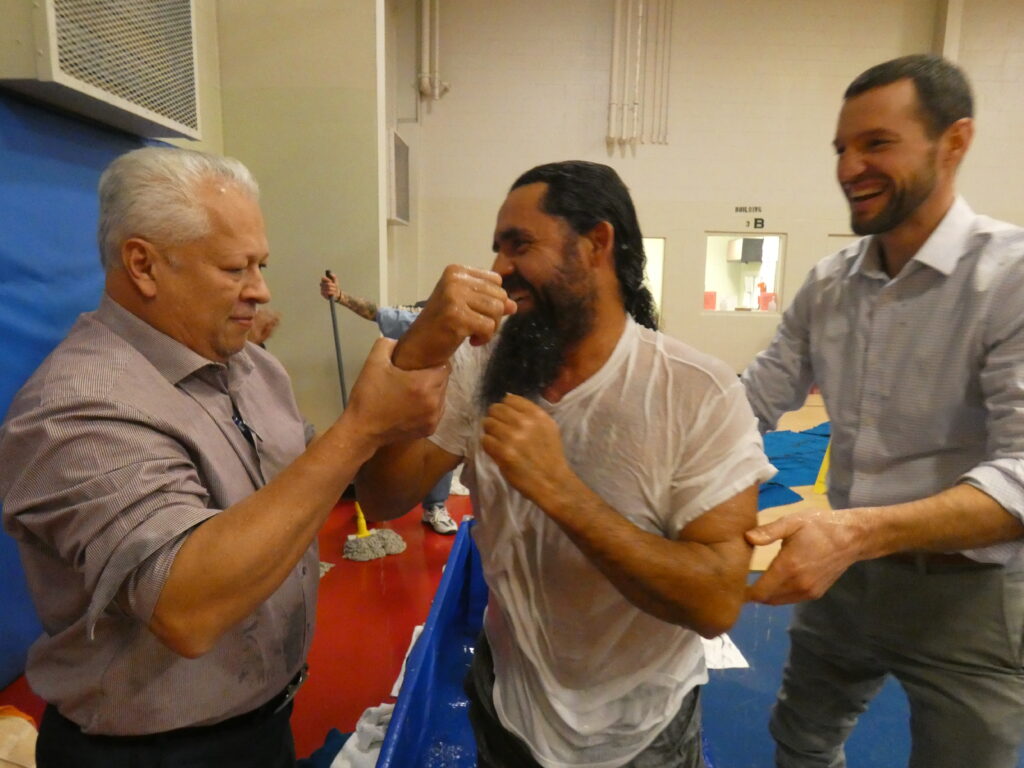 I relish opportunities to share about the special work we are doing behind the fences. I was recently invited to share during a Sunday morning worship service at Vinton Baptist Church. We chaplains need these spaces to reflect on our work and bear witness to what we see God doing inside. I am always reminded that, despite doing lonely work among an oft-forgotten people group, Virginia's "free-world" churches deeply resonate with our ministry.
So here is a shameless plug: please invite one of our chaplains to your own church, to share about our ministry and develop meaningful partnerships with us. I always come away from these events overwhelmed with gratitude and reminded that this work, invisible as it may seem, is special to the Lord and to all his people. Churches from every denomination and creed affirm that all of us are broken and sinful people, but none are beyond the reaches of God's grace or the hope of redemption.
During the Easter season, we are especially mindful of the saving love of God, shown to us in the life, death, and resurrection of Jesus. We all bear witness to the miracle of this Good News, each in our own way and place, to the glory of God.