Rev. Dr. Valerie Carter Smith, Director of the Woman's Missionary Union of Virginia (WMUV) invited Rev. Lois Carter (GraceInside's Outreach & Community Relations Manager) to speak with her at Shalom Baptist Church in Mechanicsville, VA on November 28, 2022. 
Rev. Valerie spoke about human trafficking and how important it is to her to serve the women on Jefferson Davis Highway that are trapped in this modern-day version of slavery. Rev. Valerie's mission is to be out on the battlefield, assisting these sisters that need a little love.  Those that know Valerie know that she has a big, big heart, with plenty of love to give!
Rev. Lois then shared about GraceInside – stating that we are ambassadors for God's Kingdom, serving in a very challenging but rewarding mission field. She shared that GraceInside has 33 Chaplains, ministering to the 24,000 men and women that are incarcerated in the 42 state prisons across the Commonwealth. The world can be a cold and difficult place, but the programs that the Chaplains share help equip incarcerated men and women with the tools they'll need to make a positive impact on society upon their release.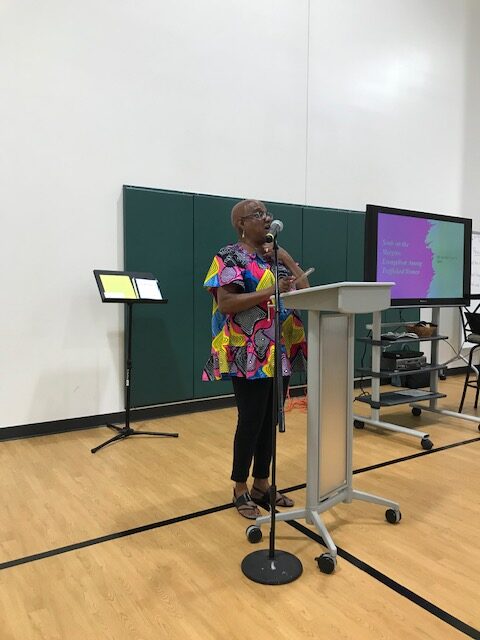 Valerie Carter Smith shares her stories around human trafficking.